Missouri Information
Missouri became a state in 1821. It was the main staging ground for pioneers traveling the Oregon and Santa Fe Trails. The Gateway Arch in St. Louis honors this westward movement. Missouri mines produce lead, and farmers raise cattle, hogs, poultry, corn, and soybeans. Branson, Missouri is known as a tourist attraction with its country music shows.
Authored by jeh. Last updated 2015-08-18 08:32:06.
Missouri Directory Page(s)
Missouri News
Missouri Image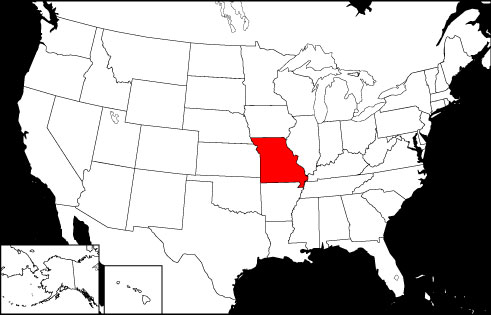 Missouri Locator Map
---
Copyright © 2012-2023 Word-Cloud.org. All rights reserved.