Iowa Information
Prairies covered the land when settlers moved into this Midwest United States area. Rich soil has resulted in a productive farming region which is now called Iowa. Iowa is a top producer of soybeans, corn, hogs, and eggs. Des Moines is the capital of Iowa. Iowa became a state in 1846. The Amana Colonies, a 7-village communal society established about 150 years ago, still draw visitors to enjoy unique food, furniture, art, and crafts.
Authored by jeh. Last updated 2015-08-18 07:40:11.
Iowa Directory Page(s)
Iowa News
Iowa Image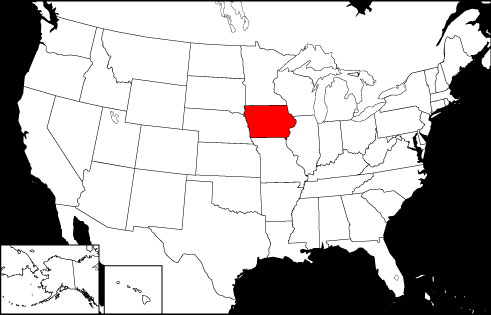 Iowa Locator Map
---
Copyright © 2012-2021 Word-Cloud.org. All rights reserved.