Mexico Information
Mexico is the third largest country in North America, and its inhabitants account for about 21.25 percent of North America's population. Mexico's population density is about 158 persons per square mile. Mexico is actually the most populous Spanish-speaking country in the world; it is located to the south of the United States and to the north and west of other Latin American countries in Central America and South America.
Authored by seh. Last updated 2014-10-27 18:21:46.
Mexico Directory Page(s)
Mexico News
Mexico Image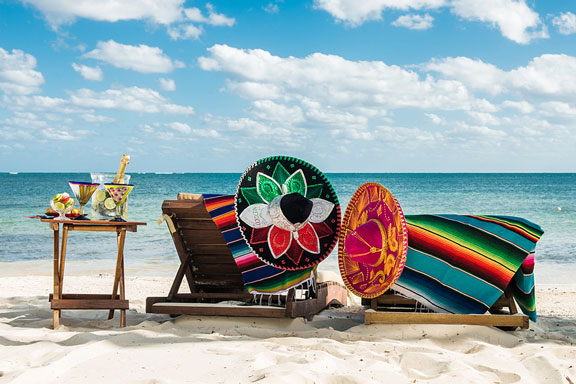 Beach in Mexico, with Beach Chairs and Sombreros
Mexico Bibliography
Firefly Atlas of North America. Buffalo, NY. Firefly Books. 2006.
---
Copyright © 2012-2021 Word-Cloud.org. All rights reserved.