Texas Information
Texas is a state with huge oil and natural gas fields. Cattle, sheep, cotton, citrus fruits, rice, and pecans are also sources of income for the state. It borders the Gulf of Mexico on the southeast edge. The Gulf coast has extensive barrier islands with swamps, and pine forests cover the east part of Texas. The Texas panhandle has grassy plain, but West Texas is dry. Beautiful wildflowers are found in the Hill Country. Texas became an independent country in 1846 and became a state in 1845. "Remember the Alamo" was the battle cry.
Authored by jeh. Last updated 2015-10-06 07:46:45.
Texas Directory Page(s)
Texas News
Texas Image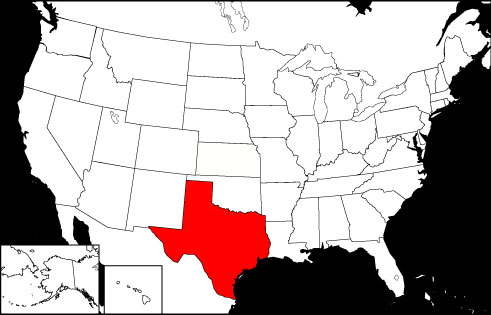 Texas Locator Map
---
Copyright © 2012-2023 Word-Cloud.org. All rights reserved.