Cocoa Information
Cocoa is a powder manufactured from cacao beans. Cacao beans grow in large pods on cacao trees, which are native to tropical areas of the world. After harvesting, cacao beans are allowed to ferment. They are then dried and roasted to develop flavor. The resulting dehydrated beans are ground into a "liquor" mass, and the cocoa butter is extracted from the mass. The residue is made into cakes, which are ground into cocoa powder. Cocoa powder is most often used for baking or in drink mixes.
Authored by jeh. Last updated 2019-06-12 15:21:28.
Chocolate Varieties


Chocolate is a food made that is from the beans of cocoa trees. Learn about the two species of cocoa trees are native to Central America and the Amazon River basin in South America.
www.chocolateshop.us/varieties.htm

Chocolate Gift Baskets


Chocolate has been a favorite gift to receive for as long as it has been around! Chocolate specialty shops abound, catering to our chocolate addiction. Chocolate is made from the beans of cocoa tree.
www.chocolate-gift-baskets.com/

Chocolate Shop


Picture of a chocolate shop sign. Chocolate is made from the bean of the cocoa tree, and is a favorite treat for many, with milk chocolate and dark chocolate being the two most popular varieties.
www.chocolateshop.us/
Cocoa News
Coffee, cocoa and vanilla: An opportunity for more trees in tropical agricultural landscapes


The cultivation of coffee, cocoa and vanilla secures the income of many small-holder farmers and also drives land-use change. ...
Science Daily. Mon, 15 Jun 2020 18:41:48 EDT.

Ivory Coast cocoa farmers say more rains needed to boost crop


Below average rainfall in most of Ivory Coast's cocoa-growing regions last week meant more downpours were needed to strengthen the crop, farmers said on Monday.
Reuters. Mon, 08 Jun 2020 09:41:34 -0400.

Florida beachgoers dump 13,000 pounds of trash on Cocoa Beach as thousands descended on the shores


Cocoa Beach in Florida, which reopened on April 21, was the site of a massive cleanup, prompting local officials to vow a crackdown on litterbugs.
Daily Mail. Tue, 12 May 2020 04:40:45 GMT.
Cocoa Image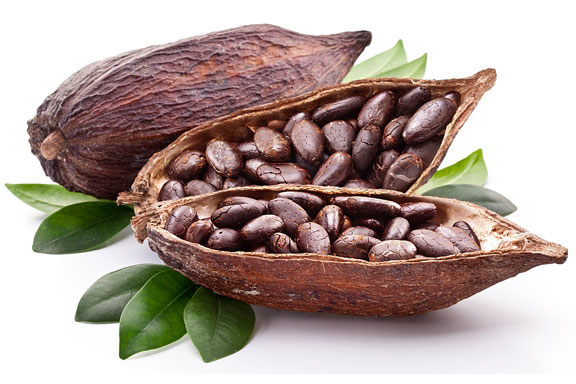 Cacao Pod and Cocoa Beans
---
Copyright © 2012- Word-Cloud.org. All rights reserved.