South Dakota Information
South Dakota became a state in 1889. Prospectors flocked to South Dakota when gold was discovered in the Black Hills. These dark, coniferous tree-coated hills are still a rich source of gold. Wheat, cattle, and sheep are a source of income on the plains, while prairie land farmers grown corn and wheat. South Dakota has several Indian reservations, and Mount Rushmore is a tourist attraction.
Authored by jeh. Last updated 2015-10-06 10:56:45.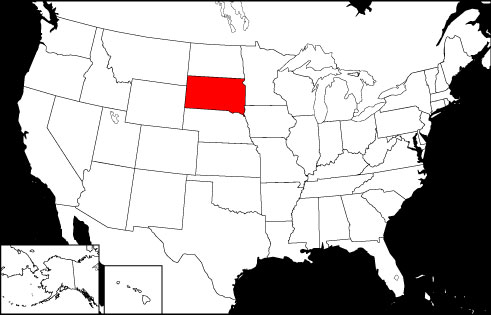 South Dakota Locator Map
South Dakota News
---
Copyright © 2012-2016 Word-Cloud.org. All rights reserved.