South Carolina Information
South Carolina became the 8th state in 1788 and was the first state to leave the Union in 1861. Its economy had prospered using slave labor to produce cotton, rice, and indigo. Textile mills helped to rebuild the economy and produce jobs after the Civil War. Agriculture, manufacturing, and high-tech industries are important today. Tourists flock to Charleston and the Atlantic coastline beaches.
Authored by jeh. Last updated 2014-12-13 18:48:43.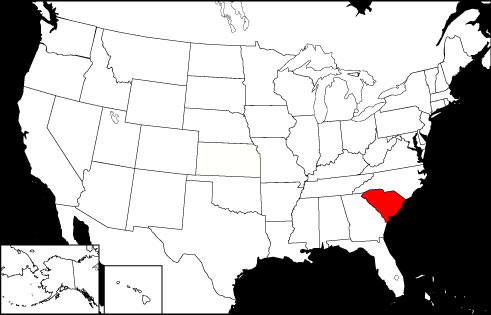 South Carolina Locator Map
South Carolina News
---
Copyright © 2012-2016 Word-Cloud.org. All rights reserved.