North Carolina Information

Warning: file_get_contents(http://www.zeducorp.org/gblurb.php?top=north%20carolina) [function.file-get-contents]: failed to open stream: HTTP request failed! HTTP/1.1 500 Internal Server Error in /home/admin80/domains/word-cloud.org/public_html/north-carolina.php on line 83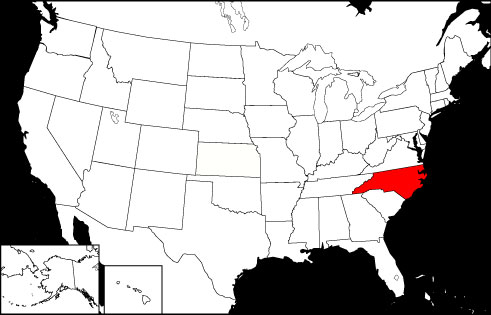 North Carolina Locator Map
North Carolina News

Warning: file_get_contents(http://www.zeducorp.org/gtopic1.php?arti=d&maxi=3&top1=north%20carolina) [function.file-get-contents]: failed to open stream: HTTP request failed! HTTP/1.1 500 Internal Server Error in /home/admin80/domains/word-cloud.org/public_html/north-carolina.php on line 131

North Carolina Bibliography
Bachman, Karen. North Carolina's Outer Banks. Guilford, CT. Globe Pequot Press. 2009.
Blackley, Pat and Chuck. Outer Banks Impressions. Helena, MT. Farcountry Press. 2005.
McNaughton, Marimar. Outer Banks Architecture. Winston-Salem, NC. John F. Blair. 2000.
Stick, David. North Carolina Lighthouses. Raleigh, NC. NC Archives and History Division. 1999.
Whisnant, Anne Mitchell. Super-Scenic Motorway. Chapel Hill, NC. University of North Carolina. 2006.
Yocum, Thomas, Bruce Roberts, and C. Shelton-Roberts. Cape Hatteras. Nashville, TN. Cumberland House. 1999.
---
Copyright © 2012-2016 Word-Cloud.org. All rights reserved.