Skyscrapers Information
A skyscraper is a very tall building that is designed for commercial or residential use. Skyscrapers feature steel framework as opposed to load-bearing walls, and may house many floors of offices, apartments, or some combination of the two. Although there is no official height definition, skyscrapers are typically tall enough to be visible in the city skyline. Currently, the world's tallest skyscraper is located in Dubai, and stands an astounding 2,722 feet tall.
Authored by AH. Last updated 2015-02-05 17:05:47.
Midtown Manhattan Skyscrapers (Photograph)


Aerial gallery photo, with caption and description, of midtown Manhattan skyscrapers in NYC.

www.onlineatlas.us/gallery/manhattan.htm

Aerial View of Manhattan Skyscrapers (Digital Video)


The Empire State Building and other midtown Manhattan skyscrapers can be seen in this aerial video.

vimeo.com/69284541

Charlotte, North Carolina Skyline (Photograph)


Captioned online picture and description of the Charlotte, North Carolina skyline at dusk. Sunlight reflects on the city skyscrapers.

www.onlineatlas.us/gallery/charlotte.htm
Skyscrapers News
Skyscrapers Image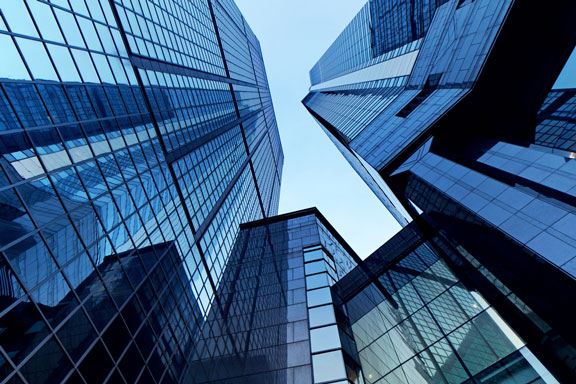 Modern Skyscraper Buildings with Glass and Steel Exteriors
---
Copyright © 2012-2021 Word-Cloud.org. All rights reserved.